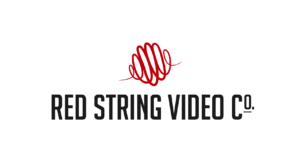 At Red String Video Co., we start at you.
What does your brand

believe

in

? What does it represent? Knowing that, we know how your video should feel.
Who

is the content for?

What

do we want to achieve?
Nothing is taken for granted. Even 'simple event videos' can have very different purposes. An Awards Night is meant to excite your team or people joining your team, while a Closed-Door Black Tie product launch is meant to impress your prospective customers, and to highlight the prestige of your brand.
An advertisement to drive sales is also very different from an advertisement for

branding

.

PARTNERS, NOT CLIENTS
WE ARE YOUR VIDEO PARTNER, not just a service provider

Over the years, we have come to be treated as

partners

to a lot of our clients, because we place their long term needs over our short term goals. As partners, we become an asset to your team, because we would have developed domain expertise over time. When you have problems needing video solutions, we would understand what you need a lot better, and be able to offer

solutions

to you even extending beyond what our team might be able to offer at that moment.
We might not be sitting just a few desks away from you in your office, but we may as well be.

Have something in mind? Clear your doubts here and
CONTACT US